Increase Your Bottom Line
by Reducing:
Your Plant Operating & Maintenance Expenses
Your Plant Expansion & Retrofit Expenses
Signup for a Plant Asset Management webinar to see how.
Watch Intro video below (less than 2 min.)
Signup for a webinar-see left column
Download our white paper on this topic
Using INFOplant, we can help you build, populate, interconnect, analyze and train (your personnel on) all aspects of your entire plant (or sections of a plant), via an intelligent P&ID-driven 3D plant model on a software platform of your choice. See schematic below (click on it to enlarge).
Signup for a webinar to see this system implemented on a section of a real operating plant.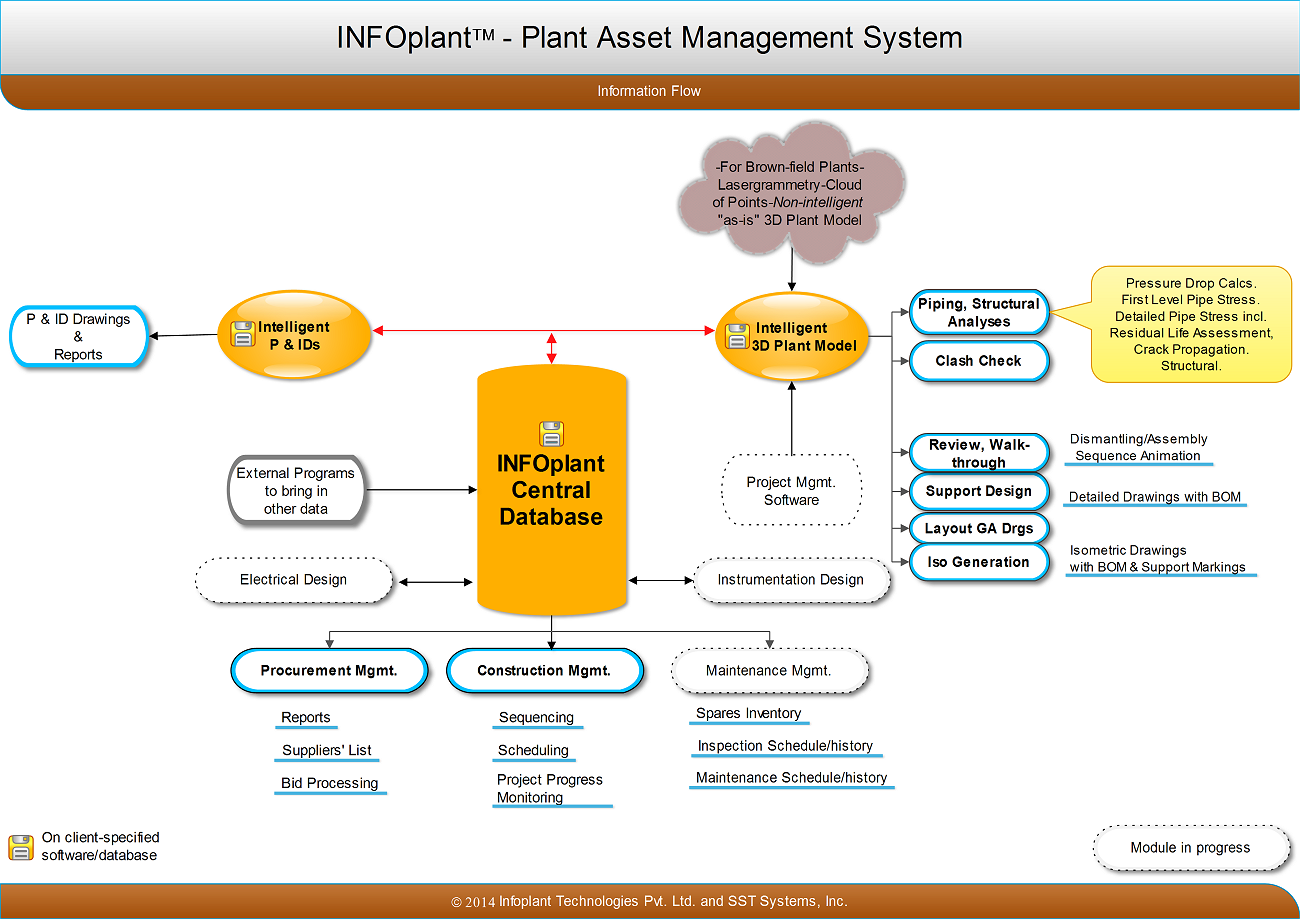 Company Information
Founded in 1983, dedicated to providing a complete solution to plant design and piping analysis requirements – for engineers in the process, power, petrochemical and related industries, SST Systems, Inc., presently offers software for piping design, stress analysis and integrated plant asset management. These tools are used worldwide by engineers like you, and supported aggressively by a network of committed distributors in North America, Europe and Asia.