Software Solutions
Learn More
Company Information
About SST Systems, Inc.
We offer smart, sensible and fast solutions for piping design and analysis.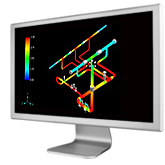 Our 30 years of experience at the front line combined with a broad array of product software and services make life easier for you (and your time more profitable!).
SST CLIENTS More







USER STORIES More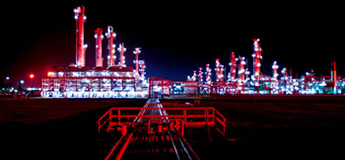 FGD Reactor in CAEPIPE
CAEPIPE is a valuable tool for piping flexibility and stress analysis, but may also be used in ways that other piping tools on the market cannot. To upgrade existing coal fired power plants with the latest SO2 scrubbing technology, there has been a large demand for scrubbers constructed out of Fiber Reinforced Plastic (FRP). These scrubbers exceed 100 feet in diameter and include a series of decks held up by FRP beams and columns. ...
Read The Rest of This Story