Software Solutions
Engineering Services
Learn More
Company Information
Recent Press Releases
SST Updates CAEPIPE - Flagship Software for Pipe Stress Analysis on its 30th Anniversary
Pipe Stress Complexity Simplified — Again!
San Jose, CA, October 23, 2013 – Specializing in piping design and stress analysis software solutions and services, SST has introduced CAEPIPE v7.0 on its 30th anniversary—A major release with a wealth of new piping stress analysis features.
Known for its sleek and simple design, CAEPIPE now adds more power and flexibility to its already formidable processing engine. For a full list of new features, please visit our Enhancements page.


About CAEPIPE:
For 30 years now, CAEPIPE, the software for rapid and cost-effective pipe stress analysis of any complexity, has been used not only in traditional applications such as power generation, district heating, and petrochemical, but also on advanced fighter aircraft such as F-16s, F-18s, the Joint Strike fighter, the Space Shuttle and on the submarines. Using the optional translators, piping data can be imported from AutoCAD Plant 3D, CATIA, PDMS, PDS, SmartPlant 3D, ProCAD, CAESAR-II, Pipepak and many others.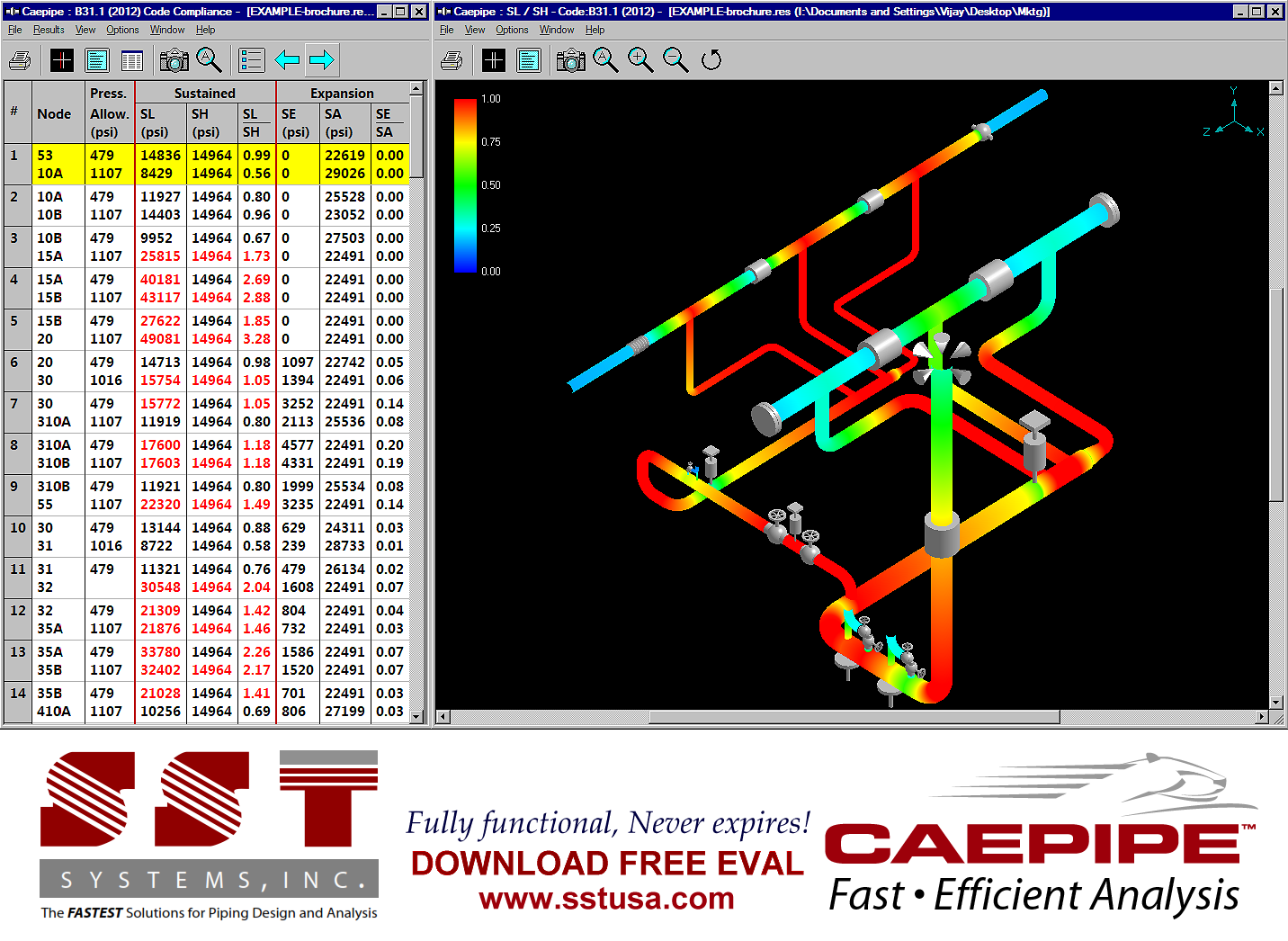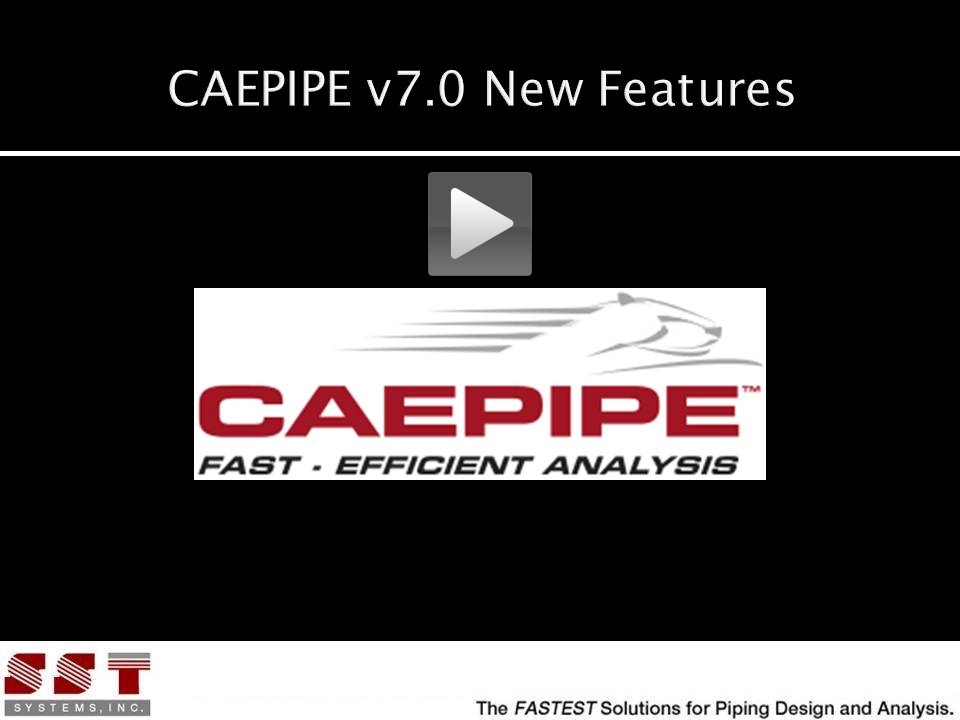 For Free evaluation copies (that never expire) and pricing, visit, SSTUSA.com or CAEPIPE.com.
About SST Systems, Inc.:
Founded in 1983, dedicated to providing a complete solution to piping design and analysis requirements—for engineers in the process, energy, aerospace and related industries, SST Systems, Inc., presently offers software solutions and services for piping design, stress analysis and integrated plant management. These tools are used worldwide by Plant owners/operators, CAD/CAE Design firms, A&E firms, and are supported aggressively by a network of committed distributors in North America, Europe and Asia.
Announcing HOTclash
SST INTRODUCES HOTclash FOR AVEVA's PDMS PLANT DESIGN SOFTWARE - Industry's First "Real World" Conditions Simulation Software Finds Pipe Clashes; Uses "Go Live" Analysis To Avoid Costly Shutdowns and Modifications
San Jose, CA – SST Systems, specializing in software solutions and services for piping design and analysis since 1983, has introduced HOTclash, the industry's first "real world" conditions simulation software for PDMS (AVEVA's 3D Plant Design software).
HOTclash helps plant owners/operators avoid costly post-commissioning repairs and shutdowns by simulating "real-world" conditions so PDMS can pinpoint pipe clash issues with adjacent equipment, cable and duct trays, structural and concrete support structures, and other piping systems.
"While the standard clash check feature amounts to just a 'paper test,' our HOTclash simulation is actually 'hot,' " stated C. D. Vijay, SST's Product Manager. "It transfers 'deformed shapes' for the piping system under three different loading conditions — Shut-down, Hydrotest and Operating — to PDMS, which in turn can check for interference under the above three loading conditions as well as under the traditional "as-designed" model condition. A company can avoid future lost revenue and productivity due to expensive repair costs arising from problems that could have been detected beforehand. Projects are safer. Startups are more confident."
Get your free evaluation copy HERE. For more information or to place an order, call 1-408-452-8111.