Software Solutions
Engineering Services
Learn More
Company Information
What We Do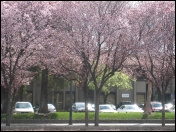 Founded in 1983, SST Systems, Inc., provides user-friendly, technologically advanced, effective and productive software tools and services for piping design and stress analysis for use in the process, power, petrochemical and related industries. Our line of software presently covers piping design and analysis solutions. These programs are used worldwide by engineers like you, and supported aggressively by a network of committed distributors in North America, Europe and Asia.
Our Philosophy
Our software tools are among the best available. We are sure our competition makes similar claims about its own. Don't believe either of us, yet! Download a functional and untimed copy of our software.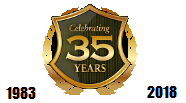 Download a competing product. Model real problems in both. Let your engineering expertise be your guide. Then you decide which one you would like to keep.
Our programs are top-notch, developed and supported by highly qualified and experienced engineers who are motivated to provide you with the best possible solution as much as by their motivation to implement newer technologies into the software. Advanced engineering concepts in unison with the latest useful technological developments are implemented into our products that empower you to perform your demanding job in an efficient, effective and frustration-free manner. A rapidly growing worldwide audience of loyal, satisfied users since 1983 bears testimony to our success. These users have over the years shaped the outcome of these products with their practical suggestions and feedback, resulting in an awe-inspiringly mature and an assuredly robust line of software.
First in the PC market
Yes, we pioneered piping stress analysis on the PC by releasing CAEPIPE in 1983. Then, other companies followed suit (imitation is indeed the best form of flattery). We followed CAEPIPE's success by releasing related software for nozzles and lugs analyses. PIPESTRESS, the workhorse for Nuclear piping stress analysis with complete Nuclear Quality Assurancecame next (note: We no longer sell this product). We followed it with CAEFLOW, an excellent tool for fluid flow analysis in piping networks.
We released data translators from major CAD design systems (Aveva's PDMS, Intergraph's PDS, Elomatic's CADMATIC, Bentley's Autoplant, others) long before others realized their importance to the design mainstream. These translators eliminate tedious reentry of data thus giving you the all-important time advantage. At last count, we had over 25 translators!
A recent product from us, checkSTRESS, a simple groundbreaking concept, is an add-on tool for PDMS and Cadmatic, that helps piping designers deliver piping code-compliant layouts to the stress dept. in the first iteration thus obviating the need for a large # of back-and-forth tedious, time-wasting design reviews. The latest product from us, HOTclash, a real-world conditions clash check software, another add-on to 3D design software, helps companies detect beforehand and avoid clashes during operating conditions thereby preventing costly repairs or shutdowns.
Further, we have a fully qualified and trained services division that helps companies with any plant/piping design/analysis projects at a fraction of typical costs.
Advantages to You
Robust software, Effective support, Responsive turnarounds to bug reports, Timely error reporting and not least of all, Alacrity — These are a few of the advantages you will tap into when you work with us. At the end of a project, when you are satisfied with the help our software lent you in the process, with no lingering "aftertaste," we will have had our true victory. So far, we have tasted over 1500 resounding victories from engineers at ABB, BP-Amoco, Basin Electric, Callaway Nuclear, Duke Power, Exxon, GE, Knolls Atomic, Lockheed Martin, Northrop Grumman, Shell, Sumitomo, Westinghouse and many other companies. If you want to be your best at what you do, may we suggest you go with the company that shares and helps in your aspirations.
We hope you enjoy browsing this web site which is filled with technical information you can benefit from.
Send us a short note. Let us know how we are doing.