Software Solutions
Engineering Services
Learn More
Company Information
PEXitTM - The Integrated Multi-Lingual Media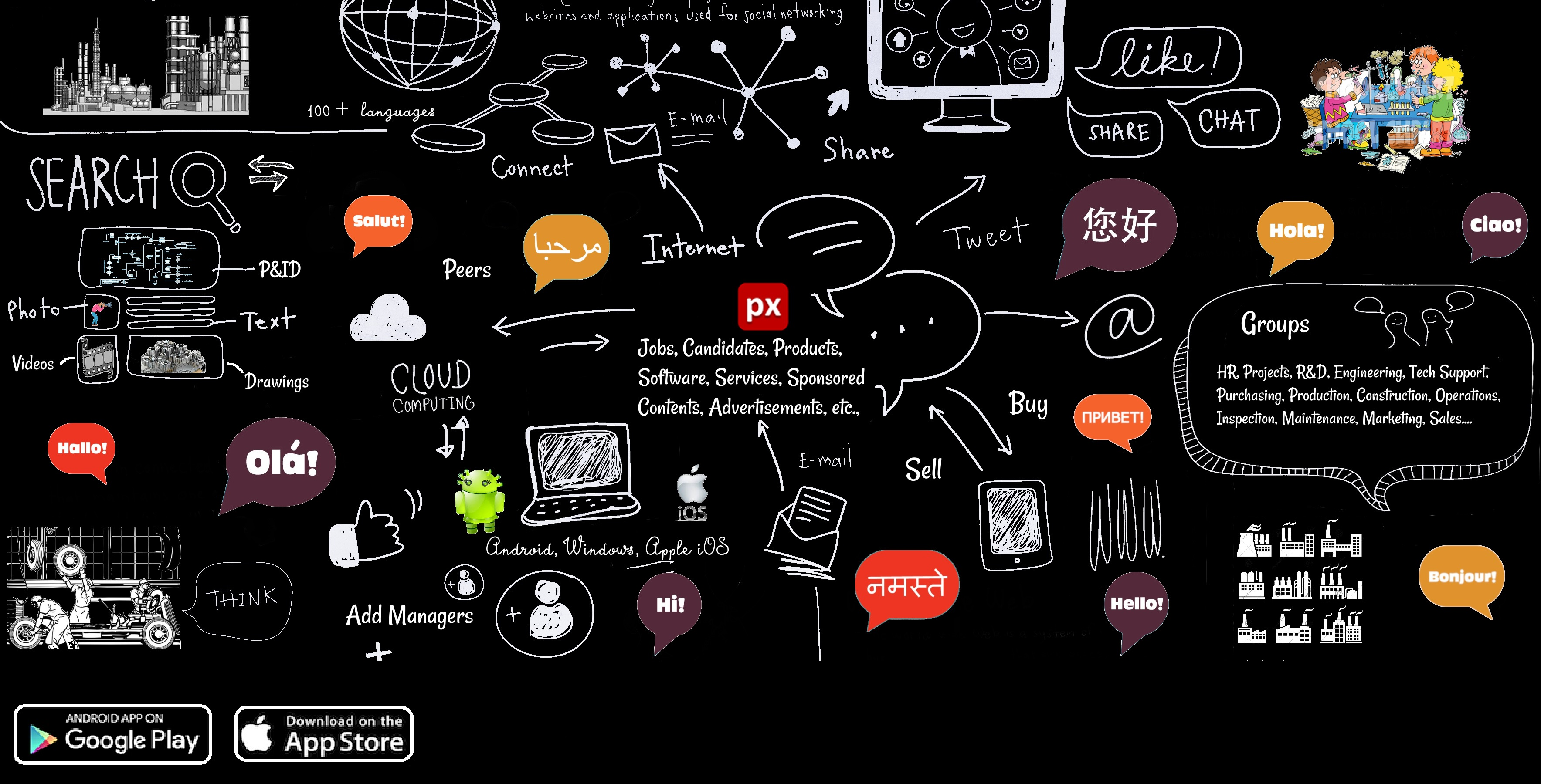 PEXit is designed for users of varied profile to
CONNECT with their peers, associates, partners, customers...,
COMMUNICATE with them by messaging, sharing photos, videos, drawings, reports, presentations...,
COLLABORATE with team members of projects by forming user specified groups,
CONSUME information posted on yellow pages and other postings, and
CONDUCT COMMERCE on products, services, software etc.
CHOOSE CAREER by posting resumes and searching job openings.
It has multi-lingual functionality inclusive of translation making it truly global and breaks the barriers of communication across geographies and time zones.
Its usage extends beyond business or commercial transactions; friends, families, students and professionals can use it with ease to communicate and share information.
Available across multiple devices with Android, iOS and Windows; it is securely hosted in Amazon EC2 which commits 99.95% availability.
For an overview of PEXit, Click here.
For features of PEXit, view PDF or Video.
Customers can access PEXit using the link https://pexit.net from any browser on any device. Download PEXit apps from
The Integrated Multi-Lingual Media PEXit can be used to publish your product catalogs and they can be updated as new products are added. In effect, PEXit can become your company's product website. PEXit, in turn, creates static pages under https://pexit.net > products for your Product Catalogs and can be searched by search engines such as google.