Software Solutions
Engineering Services
Learn More
Company Information
CAEPIPE Graphics
CAEPIPE was the first software of its kind to use the acclaimed industry-standard OpenGL® for outstanding graphics to help in 3D visualization. Others are still trying to catch-up.
The following short video shows the basic graphics operations — pan, zoom, rotate, render, selective showing of elements, stress contours. Click on the play button to start the video.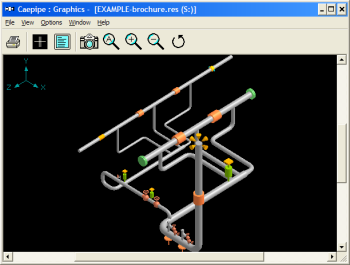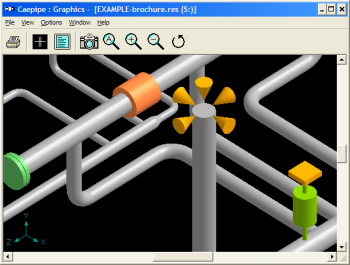 Observe the Clarity and Quality of the graphics and the Speed with which you can make manipulations. Only then will you have a clear idea of CAEPIPE's unmatched capability.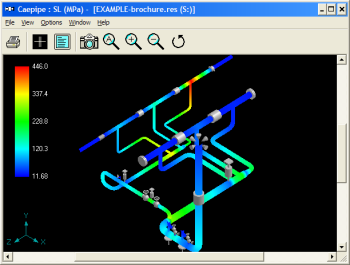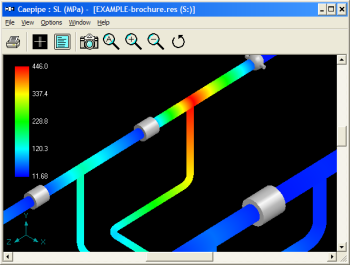 Unique Features include:
Single-click editing in the graphics window
Selective graphics views using the context menu
Able to print any view to a graphics file or printer
Native Graphics Routines: Unmatched rendering speed of any graphics image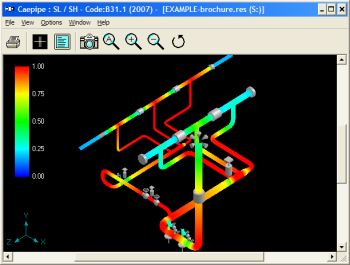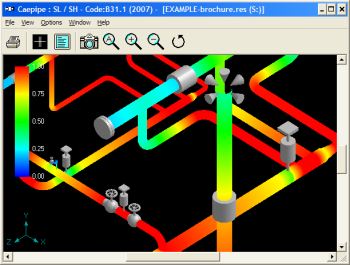 Here is a deflected shape. Animation is possible too.